Pair-share Meeting between Chinese Families and Foreign Students
Date:2018-10-03 10:38:50.0 Click: Source:
The Pair-share meeting between Chinese families and foreign students of autumn semester in 2018 was successfully held in the afternoon of Sep. 28. It has been a traditional activity of JUFE since 2013, and every semester will be held as scheduled. The purpose of the activity is to let the overseas students better understand Chinese culture and promote international cultural exchanges.
The opening ceremony was bigger than ever, with 13 Chinese teacher families and 36 foreign students gathered together. These students were eager to meet Chinese families through this event, so as to get a more real cultural experience. The teachers and students arrived at meeting room early to know each other, and the conference room was bustling.
The first part was self-introduction. Teachers all actively spoke on the stage, fully mobilizing the atmosphere of the opening ceremony. Some of them were humorous and interesting, talking about their experiences abroad. Some teachers loved traveling very much, and invited students to play in Lu Mount. There were also new young teachers , who just changed from student to teacher, hoping to grow together with foreign students. Foreign students also introduced themselves. One of them knew several languages and showed us fluent Chinese. Some hoped to feel Chinese traditional culture more through Chinese families.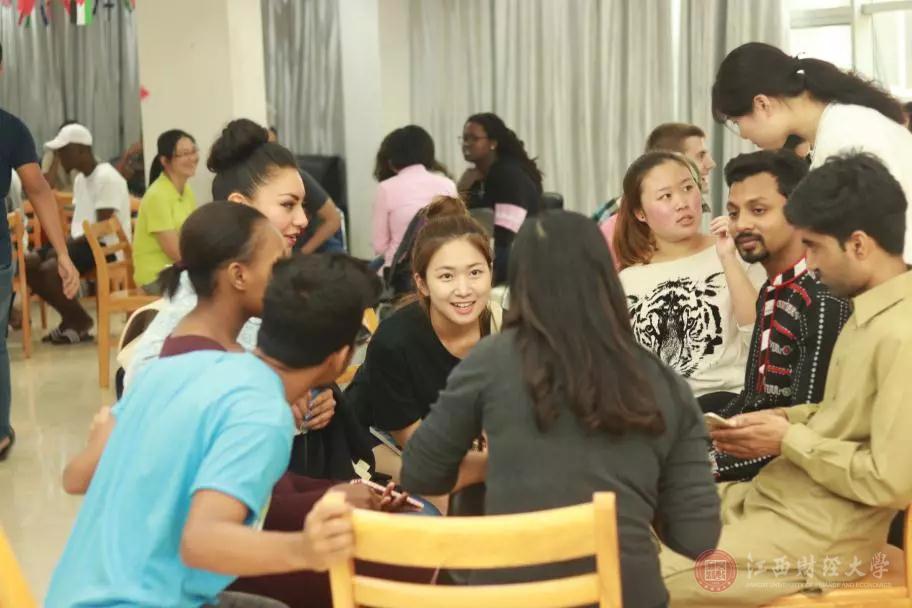 In the part of free talk, teachers and students were in high spirits. Foreign students have found teachers and families with similar interests, and began to talk face to face, from hobbies, learning, life and other aspects. After in-depth talk, the foreign students found their teacher families, and exchanged contact information, took pictures, the teachers warmly invited students to carry out family activities together.
Although skin color and culture are different, the enthusiasm of overseas students to feel Chinese culture is the same. Pairing activities have become a link between foreign students and Chinese families, so that they can feel the warmth of home in China.